A series of webinars about HRE project during spring and autumn 2018.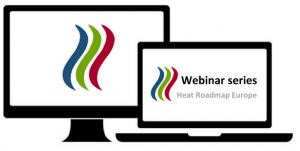 In 2018, the most important take-aways of the project will be presented in a series of webinars. The project's methods and results will be introduced and the value of the findings will be explained to the audience in 14 one-hour sessions, stretching from March to December with a summer break.
The webinars are held on Thursdays 14.00 – 15.00 CET and are free and easily accessible as participants can attend via web browser.
The schedule for autumn 2018 is following (numbering follows the first round). Click on title to register for each webinar. Watch the webinar series of 2018 here!
Cool Roadmaps in Europe: HRE presents the most recent results on cooling demands and the future of cooling and district cooling in EU.
HRE results: Heating and cooling strategies for countries and regions where the amount of heat demand is not reflected in the current energy planning and the need for heat planning has been undervalued.
The final outcomes of HRE presents as guidelines for local, national and EU lead users of HRE tools and findings.