The Sustainable Energy Planning Research Group of Aalborg University, in collaboration with the International Renewable Energy Agency (IRENA), prepared a new report on the challenges, barriers and recommendations for integrating low-temperature renewables in district energy systems. This report showcases some of the findings of HRE4.
The report presents an overview of the key renewable heat sources and technologies, and provides guidelines for policy makers to create an enabling regulatory framework and governance scheme.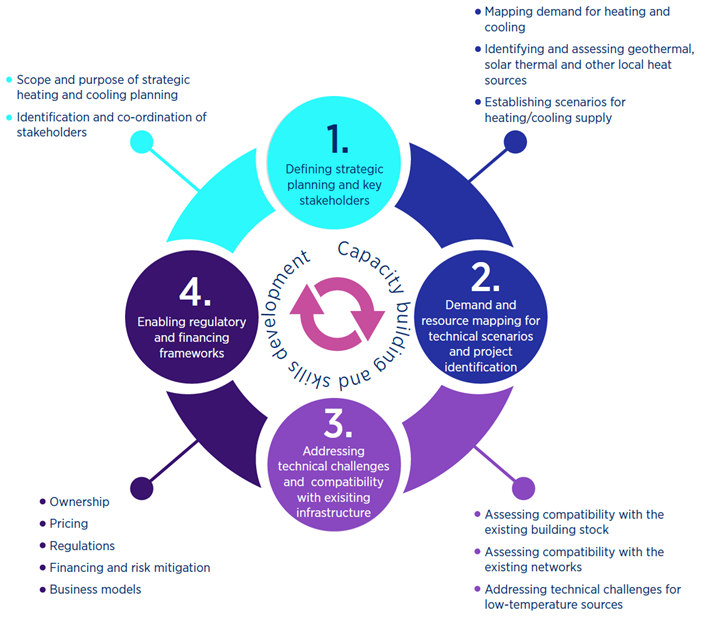 This guidebook presents available tools and solutions for strategic heating and cooling plans, mapping demands and resources, stakeholder involvement, and technical challenges, illustrated with short cases.
More context about the report on the IRENA website
Access the report available in: