HRE at the 4th #SES4DH Conference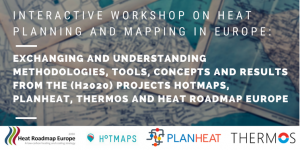 Along with its sister projects Hotmaps, Planheat and THERMOS, HRE co-organised an 'Interactive workshop on heat planning and mapping in Europe – Exchanging and understanding methodologies, tools, concepts and results from the H2020 projects Hotmaps, Planheat, THERMOS and Heat Roadmap Europe', as side event to the conference, on 12 November 2018, 13.00-16.00 at Aalborg University, Aalborg, Denmark.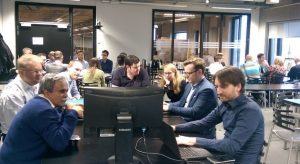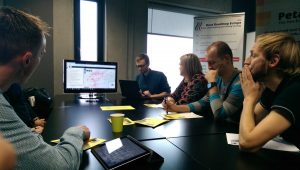 Collaboration with H2020 projects
Bringing the strengths of HRE tools and findings in dialogue with sister H2020 projects is an effective way to maximise the project's efforts to spread its new research-based knowledge and methodology, conveying a stronger message on the heating and cooling decarbonisation debate.
A very good example of such a synergy is the recent Interactive workshop on heat planning and mapping in Europe. Hotmaps, Planheat, THERMOS and HRE join forces in order to emphasise the importance of research, innovation and demonstration projects for thermal planning tools, while at the same time providing a menu of possible pathways and instruments.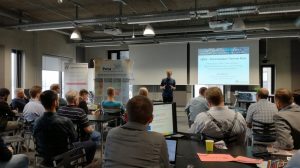 Some remarks and outcome from the workshop are:
Workshop participants were satisfied with the amount of information the tools provide.
The four tools have overlaps but also different levels of detail, as they can focus on very local issues.
Peta map was positively commented for its interface and functions, and for its friendliness to users with limited background on data or modelling (planners, policy makers).
Regarding future trends, discussions how the tools can support and complement each other would be beneficial.